Running live, real-time auto auctions couldn't be any more high stakes!
Cox Automotive created an automated, secure, and resilient application environment for one of their most crucial business activities. Using Splunk Cloud, Cox Automotive is managing front of house operations and back office auto sales. Learn how Cox Automotive is:
Implementing Splunk across Cox Automotive brands
Creating use cases to support growth within Cox Automotive
Learning from their successes and creating the future vision
Listen to this webinar to use the learnings from their large scale, real-time analytics Splunk Cloud deployment to speed the digital transformation of
your
business.
Vroom, vroom
Featuring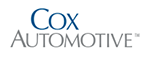 Speakers

Program Manager for Splunk Cloud
Cox Automotive

Senior Splunk Engineer with Enterprise Logging Services
Cox Automotive

Product Marketing Manager – Platform
Splunk Inc.