Splunk (NASDAQ: SPLK) is a leading data platform provider, and is designed to investigate, monitor, analyze and act on data at any scale. Splunk helps over 20,000 customers around the world, including 92 of the Fortune 100, remove the barriers between data and action, allowing them to know what is happening within their organization and turn data into doing.

This year, Splunk and AWS are celebrating 10 years of strategic collaboration — that's 10 years of teamwork, co-innovation and exceptional data-driven outcomes for our joint customers. Over the past 10 years, Splunk has been recognized with 8 AWS Competencies, 3 Services Validations and is a Premium AWS Marketplace Seller and a top AWS ISV Workload Migration Partner. With Splunk and AWS, customers can innovate with confidence, migrate, and modernize existing environments, and scale without limits.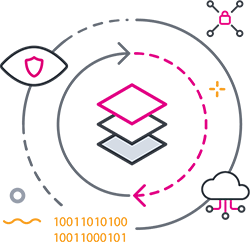 Platform
Splunk is your data platform to take on the challenges of a hybrid business landscape. The Splunk Platform enables customers to tackle data sprawl driven by digital transformation initiatives. Splunk is uniquely suited to meeting customer needs around end to end visibility of data processes and teams, by analyzing full fidelity data at web scale. This provides the business resilience, innovation, and enterprise grade scalability that make modern enterprises thrive. In today's complex data landscape, data is created and analyzed across multiple silos, creating challenges around data access and security. Splunk can help normalize data across sources, but more importantly, enable stakeholders to add context to data as it relates to business value. All of this provided in a hybrid environment and using machine learning to move beyond the feasibility of human scale. Splunk is transforming user productivity with new federated search, analytics, visualization, and mobile capabilities, and changing the ways users work and interact with data to solve hybrid cloud-scale problems.

Splunk is making it possible to customize solutions for your unique data challenges — if you can imagine a use case you can build it with self service admin and developer super powers. With expansive access to data, customizable experience, frequent updates, workload based pricing aligned to customer value, and access to ever growing capabilities delivered through our expanding strategic partnerships with Amazon Web Services and Google Cloud, we help our customers succeed in a hybrid world. Data has no boundaries. Your data foundation shouldn't either.

Resources: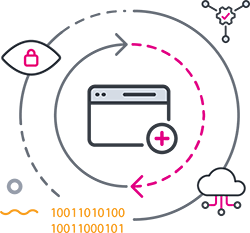 Observability
No matter what stage you're at in your digital transformation journey, Splunk Observability has solutions to help IT Operations, DevOps, and Application Development teams solve the complex challenges of modernizing IT and software development.

Whether your goal is to improve operational and cost efficiency of complicated IT environments, migrate workloads to the cloud to gain greater scale and efficiency while reducing downtime, or re-architecting existing applications and building greenfield apps using cloud native architectures — the Splunk Observability Portfolio has all the tools to help you ditch data silos and gain end-to-end visibility across your infrastructure, applications and digital customer experience.

Resources:
Try the Splunk IT and DevOps solutions for free! Start your free trial of Splunk Observability Cloud or Splunk On-Call now.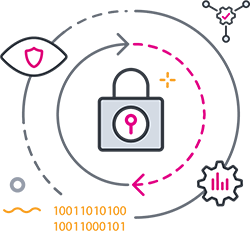 Security
Splunk delivers the no-compromise, data-centric security operations solution that turns data into doing by ingesting data from any source to offer accurate threat detection, investigation, and automated response for your organization across cloud, on-premises, and hybrid environments.

We embrace an open ecosystem, giving you the freedom to select the best tools and build using your existing infrastructure, supported by over 2,400 integrations within Splunkbase. Our approach puts data at the center of everything we do, helping you realize a data-centric SOC that turns data into doing, helping you tackle the most pressing security challenges, and minimizing business risk.

Resources: